This example shows how to fill in the Claim details section of the VCAT application if you want to remove a name from a periodic (month-to-month) lease.
Tick the boxes
Tick the box for Other orders. Then write the details in the box below.

order that the affected persons name be removed from the lease
order that the lease otherwise continue
order about the bond (if needed)



Write the details
Then write as much detail as possible. Attach a separate sheet if you need more room. There are some things you should include:

when the fixed term ended
how long the affected person lived in the rental property
intervention order details and whether the intervention order is being appealed by the perpetrator
details of any children
if the landlord consents to the change (even if the perpetrator does not).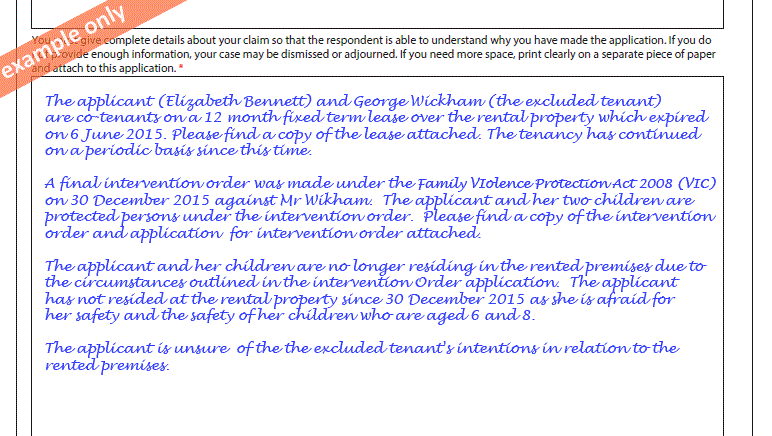 This information is a guide only and should not be used as a substitute for professional legal advice.